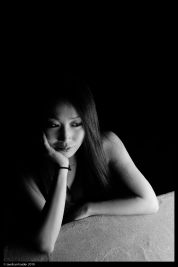 BIO
Noriko Hayashi is a Japanese documentary photographer based in Tokyo. She is represented by Panos Pictures.
Noriko began taking pictures for a local newspaper "The Point" in Gambia, West Africa, when she was still a university student in International Relations.
Her work has been recognized with awards including the Visa d'Or feature award at the Visa Pour l'image festival in France in 2013, 1st Prize of NPPA Best of Photojournalism in Contemporary Issue Stories 2014. Her documentary work was finalist for the Alexia Foundation professional grant 2013 and for Amnesty International Media Awards 2014 and 2021. In 2015, she was selected to take part in the World Press Photo Joop Swart Masterclass.
Her works have been published internationally in outlets such as GRANTA, The New York Times, National Geographic, Stern, The Washington Post, Der Spiegel, Bloomberg Businessweek, Marie Claire UK and Newsweek among others.
-Books-
Unholy Matrimony 138 pages Nikkei National Geographic
The Prayer of the Yazidis (Japanese, English and German) 223 pages AKAAKA